Novak Djokovic has just taken an action rated by former Australian athlete Rennae Stubbs as a signal that the world's No. 1 player wants to participate in the US Open 2020.
The world's No. 1 player Novak Djokovic is training at the hard courts of Marbella. But most importantly, the Australian Open 2020 champion just bought a handful of Wilson balls to use.
According to former Australian athlete Rennae Stubbs, these are clear signals that the Serbian star is preparing for the US Open 2020, maybe even the Cincinnati Masters 1000. Those are places that use Wilson balls.
However, Rennae Stubbs also gave way back: "Of course, there is no guarantee Djokovic must attend the US Open, let's wait and see if it is true in the coming weeks. However, the good news is that the number of new cases. COVID-19 infection in New York is significantly reduced".
With the absence of Roger Federer due to knee surgery and Rafael Nadal only attending European tournaments, Djokovic increased the possibility of winning the US Open to close the gap in the number of times the men's Grand Slam singles champion with 2 glasses Enemies in Big 3: Federer is currently 20, Nadal 19 and Djokovic 17.
Admittedly, the impact of COVID-19 on the new scoring method on the world tennis rankings is very beneficial for Djokovic.
Because even without a match, he still maintains 2,860 points from 1000 points for the Mutua Madrid Open 2019 championship, 720 points for reaching the semi-finals of Roland Garros 2019, 600 points for reaching the Rome Open final and 540 points from Cincinnati to Roland Garros.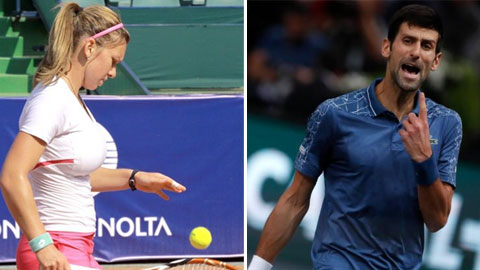 Nole can even deepen the gap with the rest if attending and achieve better results than the previous year to receive an additional 4,640 points. Specifically, champion Washington added 500 points, Cincinnati added 640 points, US Open added 1820 points, Rome added 400 points and Roland Garros added 1280 points.
As a result, Djokovic further strengthened the ability to push the record 310 weeks of world number 1 in Federer's hands. Djokovic is ranked 3rd in history with 282 weeks, less than Sampras 4 weeks when the latest tennis rankings were frozen on March 22, 2020.