After the US Open Organizers 2020 announced the plan to hold the tournament on Tuesday, June 16, the world tennis village continued to oppose the sky.
US Open Organizers (US tennis tournament) has just confirmed this year takes place in August, but not for the audience to watch.
New York Governor Andrew Cuomo gave the green light to the tournament held on August 31 to September 13 on Twitter, although the COVID-19 situation here is still quite tense.
Mr. Andrew Cuomo also advised the US Tennis Federation (USTA) to prepare extraordinary precautions to protect athletes and staff in the event. Proposed options such as checking the temperature, cleaning the room more carefully, creating a larger spacing space in the dressing room.
The decision to support the Governor of New York came after the US Open received the support of ATP and WTA. In particular, Cincinnati hard courts like the Western & Southern Open were transferred to the US Open's tournament.
In this way, the players need to travel far between the COVID-19 pandemic, while helping the US Open Organizers gain more experience in organizing the tournament during the season. Spectators full of spectators will not exist at the US Open 2020. A USTA leader confirms that the US Open will be organized in the safest way possible, minimizing any potential risks.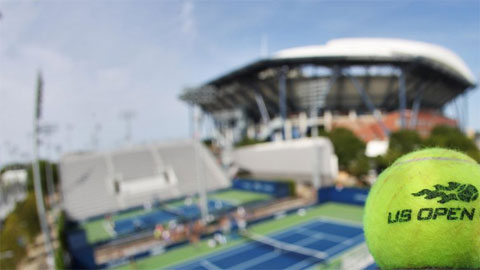 However, some top players like the world's No. 1 Novak Djokovic are threatening to boycott this Grand Slam.
Djokovic is dissatisfied with the COVID-19 spread prevention measures that cause players to lose their freedom, feel uncomfortable, and lack coaches or physical therapists.
Meanwhile, defending champion Rafael Nadal believes that competition should only be organized when there is no COVID-19. No. 2 in the world declared he could not attend the US Open because tennis should only return when absolutely safe for athletes.
If both Djokovic and Nadal boycott, the US Open 2020 will be without Big-3 due to earlier, Roger Federer has announced to quit because of needing time to recover from knee surgery again this year.
As for Nick Kyrgios, he felt that the US Open was selfish now, because after returning to Australia, he would be separated for 2 weeks. However, there are also players who are excited about waiting for the US Open. Karolina Pliskova promises to be very impulsive when entering the tournament.